Tightening gel
V-Tight gel helps contribute to tightening your intimate zone. But that's not all! It also brings more pleasure between the sheets and anger to your confidence. Together with our easy pelvic mobsters, you're putting down a permanent and sustainable result.
Order now
You must know, uncomfortable sneezing and laughing.
We understand all too well that discomforts such as leakage of urine, vaginal prolapse and reduced sexual sensations can lead to embarrassing experiences. It is important to know that you are not alone in this and that there are solutions to reduce or even prevent these inconveniences.
Don't worry because we have the solution for you. By using a combination of V-Tight gel and pelvis mobsters, you can reinforce your pelvis in an effective way and reduce inconvenience.
Order and Start your treatment
Short by two pieces or more + Free shipping
Discover our benefits
Enjoying sex becomes a party again

By reinforcing the vagina and pelvis command, you experience an increased sexual sensitivity and intense orgasms. A true gift for yourself as well as your bed partner.

Let go of your fear and darling again from laughing

Feel for sure and let go of the fear of hard laughing and sneezing. From now on, just laughter, without fear of wet underwear.

Feel more comfortable than ever before

Experience the lights of an improved blood flow to your vagina and pelvis area. This will make sure that your tension and inconvenience disappear like snow before the sun.

✓ Ph-neutral and Fragrance-free

With our ph-neutral and perfume-free product, you don't have to worry about disturbing the natural pH balance of your skin. This also makes the formula fit for people with sensitive skin.

✓ Natural ingredients

V-Tight contains natural ingredients and is soft on the skin but super effective. After the first use, the gel is doing his job. You feel a tingling that automatically impacts your muscles, win-win!

✓ Lasting Results

V-Tight has often resulted in regular use within weeks. By applying the pelvic mobs from the e-book during the treatment, we strive to permanent results. From now on, we're offering an easy but effective solution.
Experiences with V-Tight
Hartjesee 50-59 years 1 March 2022

This V tight Gel does exactly what it is intended for. Now that I'm in menopause, this Gel hydrates my skin completely. I also notice that I enjoy it more intensely. The V tighth gel is a super tasty gel that works all day. I will also definitely recommend this product to all women. I'm super happy with it and wouldn't want to be without it ❤️ (Posted via bol.com)

Mari0513 August 1, 2022

fits expectation and quality. Color matches pictures. I just started it, but I can say this is definitely helping. (Chuckles)

Michelle 2 July 2022

Nice product and an economical bottle. The substance itself is quite thin, but that makes it easy to spread. The gel is also quickly absorbed into the skin. I notice a slight tingling, otherwise not annoying. The extra exercises are also good, I can secretly even say that I already notice some difference. (Posted via bol.com)

Demi 35 years old | 1 augustus 2022

Happy gel and luxury packaging. Just started and really curious what it's gonna do for me. (Chuckles)

Classina 27 years | 21 July 2022

I'm very satisfied and glad I found this product. The customer service is very kind and helpful and always ready to answer your questions. (Chuckles)

Marieke | June 10, 2022

Hydrates well and gives a tingling. I can see that my muscles are adjusting and I can get more control over it. The drill of a number of times a day, and let go of his fruits certainly works. (Chuckles)
Most bought:
Regular price
Sale price
$54.00 USD
Unit price
per
Regular price
$107.00 USD
Sale price
$91.00 USD
Unit price
per
Regular price
$129.00 USD
Regular price
$161.00 USD
Sale price
$129.00 USD
Unit price
per
"Or you're suffering from pelvis or weakened vaginas. We're ready for you. We understand all too well how important. It's to feel good and that's why we'd like to offer you our knowledge, expertise and support."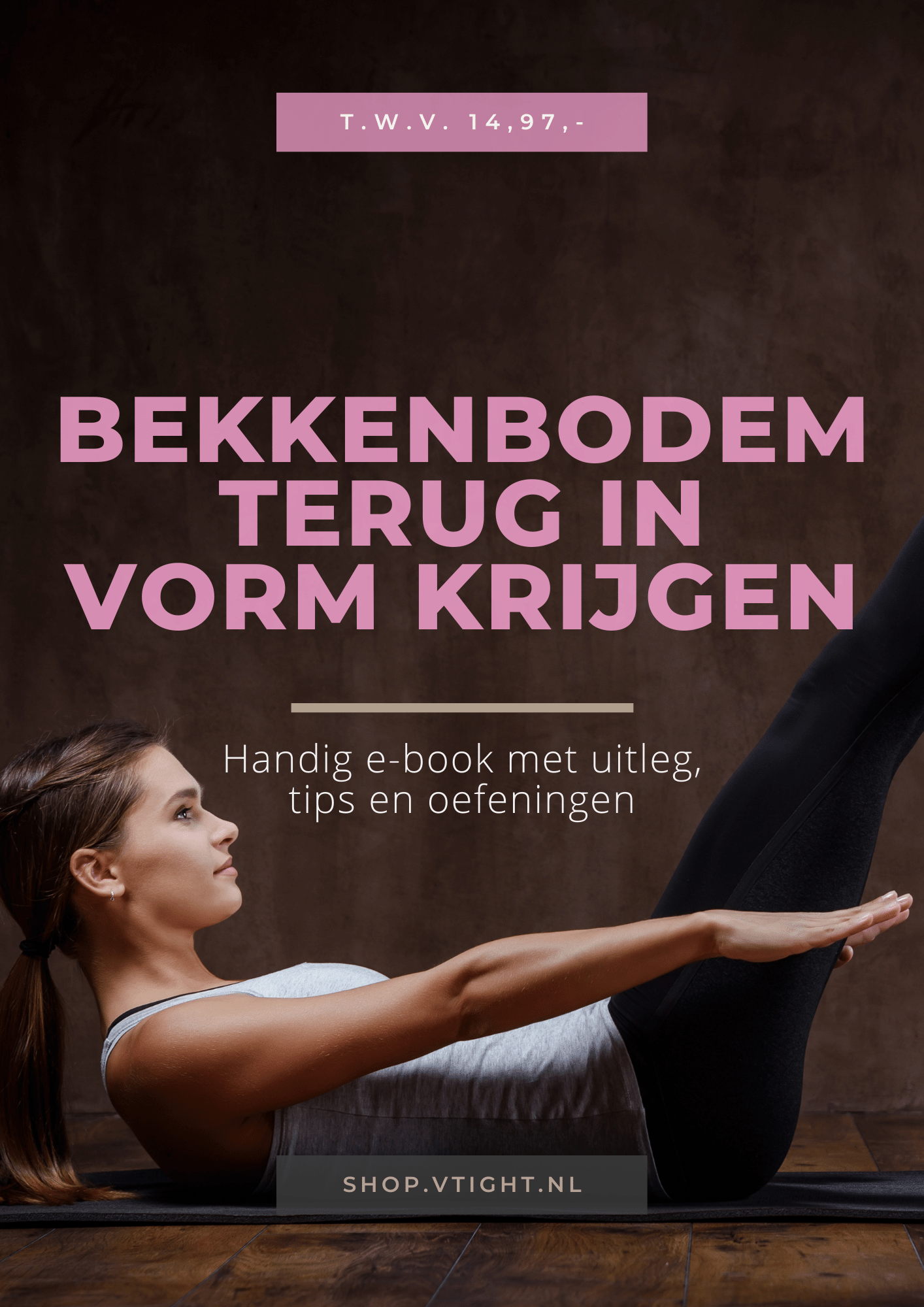 Free e-book with your order
Our pelvic floor exercises e-book is packed with valuable information, useful tips, expert advice and of course a lot of pelvic floor exercises. In addition, the exercises are explained step-by-step with clear instructional images, so that you always know exactly what to do. And best of all, you can do some of the exercises anywhere, without anyone noticing. So what are you waiting for?
I'm going to order
Frequently Asked Questions
How do I use V-tight?

Bring the gel twice a day. Suddenly add a small amount to the vagina and around the entrance of it. Then let it move in. Tip: combine the exercises from our e-book.
How does it work?

V-tight contains powerful ingredients that increase blood flow to the vagina and tighten the muscles around the vagina. This not only improves vaginal elasticity, but also increases the sense of pleasure during sexual activity. With V-tight you can enjoy your sex life with confidence and even more pleasure!
Who can use V-tight?

For women who want to improve the elasticity of their vagina after labor, due to age or for other reasons. This innovative product is suitable for women of all ages and can help improve your confidence and sexual pleasure.
What ingredients are in V-tight?

Aqua, Glycerin, Phenoxyethanol, Acrylates/C10-30 Alkyl Acrylate Crosspolymer, Aloe Barbadensis Leaf Extract, Alcohol, Ethylhexylglycerin, Lactic acid, Aminomethyl propanol, Mentha Piperita Oil, Hamamelis Virginiana Leaf extract, Chamomilla Recutita Flower extract, Allantoin, Calendula Officinalis extract, Limonene, Linalool
How quickly will I receive my order?

When you order for 9:00, you'll have your order in the next day. We'll get you a track and trace the same day so you can see exactly where and when your order will be delivered.
Can I pay afterwards?

Sure, you can pay back with Billink.
Is my order discreetly sent?

Yes! We understand too well that you'd like to deliver your order anonymously. That's what we do with care and you can go 100% of that.
Can I return my order?

Yes, you can return your order within 14 days of receipt without giving a reason. Always include a note with your order number and name. This way we can handle your return quickly. We ensure that your return is processed within 5 working days of receipt.